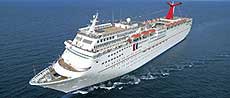 After months and endless months of stress and planning, you have planned this Port of Houston Or Galveston cruise day, made countless phone calls to Galveston cruise lines and cruise travel agencies, and arranged everything to be perfect for your Bay Port or Galveston cruise day, even the cruise limousine transportation service you have to arrange, and unless the Galveston cruise limo service is exceptional it will be a major issue to deal with in your Bayport cruise.
Rice Village Limousines in Galveston and Bayport TX understand the importance of our role and we know its one of the most important services you will order is your Cruise limousines rental So Rice Village Town Car, Limo Shuttle Buses and Limousines invites you to experience our impeccable Galveston Cruise Shuttle services that only a true professional like us provides.
We will help you select the right vehicle based on your personal preference, the number of guests from our large selection of luxury stretch limousines, limo party buses and SUV Limos. Our chauffeurs have been trained to unobtrusively pamper you.
We can take you to your CRUISE, and then to your Airport. (IAH or HOBBY) We can also take large groups to the Cruise Line, Airport and Hotel in style.!
Feel free to call Rice Village Limousines with any questions or suggestions as you plan your Galveston cruise transfer, Port of Houston Cruise, Our goal is to help make your Cruise memories happy memories
713-272-0017
request@ricevillagelimousine.com